Rating: 5.0/5 Stars
I read this book three months ago and STILL cannot stop thinking about it. I am not kidding when I say it's my favorite 2018 release so far, nor can I wait any longer to share my thoughts with you.
"I believe dawn is the violent overthrow of night. But night is always still there – just on the periphery – waiting … and at the end of the day, it comes to claim us all."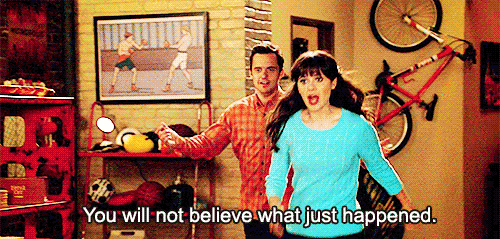 Be still, my beating heart.
This sequel was everything I had hoped for and more.Secondborn was a good start to this series, but Traitor Born has really blown it out of the water. If you were unsure of whether you wanted to start or continue this series, do it for this book alone.
The story picks up right were Secondborn left off, with our main character, Roselle St. Sismode finding herself in the Fate of Virtues, under the protection of Fabian Bowie. After the first installment, I was very curious about where the story would go, not sure who could be trusted and who was really the enemy. In the Fate of Virtues, Roselle is reunited with old friends and foes. Roselle discovers that she has been at the helm of other's plans for much longer than she had anticipated and some will stop at nothing to see those plans fulfilled or fail – no matter her opinion.
Despite the protection afforded to her, both in plain sight and in secret, danger finds its way to Roselle's doorstep. Othala St. Sismode is on a warpath and will stop and nothing to remove the threat she sees Roselle to be. Change is coming and it is more infinite than Roselle had foreseen. It's up to Roselle to decide what kind of change she stands for. Change the leadership or change the world?
Some of my favorite parts of this book were: Reykin, Roselle and Dune's relationship, Grisholm's pettiness and essentially every interaction between Roselle and Reykin. Roselle and Reykin develop a friendship based on mutual trust and a deeper connection stemming from their encounters in Secondborn. Reykin is intense and fiercely protective of Roselle because of the role the Gates of Dawn want her to play in their rebellion. That said, one begins to wonder if his actions originate from somewhere more profound.
"If you hurt her, I'll rip your heart out."
"It's already gone."
Our beloved Clifton and Hawthorne are back, though intermittently. Roselle and Clifton continue to collaborate on new weapons and technology to support the war effort, in addition to garnering more support for the Rose Garden Society. I've always loved Clifton's character, he is charming,  and though his ongoing pursuit of Roselle can get tedious at times, one cannot deny the chemistry between them. Roselle and Hawthorne explore more of their relationship and its future, with the events of the last several months being at the forefront. Roselle discovers she is surrounded by supporters that do not necessarily have the same future envisioned. Part of Roselle's journey is finding the future she envisions for herself and the world.
The character development in this installment was spot-on. I highly enjoyed seeing Roselle continue to grow into the woman she has become, hardened by war and her upbringing. But my heart also broke for her as she struggled with the pressure placed upon her and found the strength to seek the help of those around her. There are a handful of secondary characters we learn much more about, something I was highly anticipating. I probably most savored learning more about Reykin, his hard exterior, his place in the Republic and the secrets he holds.
The story itself moved quickly and I felt as though something was constantly happening. There is a lot of plotting and action happening. The romance aspect of this installment was much different than that in the first book and certainly for the better. I remember feeling as if it was seemingly forced in Secondborn, but that never came to my mind in this book. Instead, it moved along at a steady pace, with distinct ups-and-downs. It's progression felt natural and never overbearing upon the story itself. I'm still reeling from the ending and the admission during the final moments. Let's face it, we all knew it, it was obvious, but that was INTENSE! The desperation in those moments was almost too much to bear! My heart broke a little and I'm ready to further delve into those stars and darkness.
The final chapters of this book moved at lightning speed and I did NOT see what developed coming at all, despite the hints dropped here and there. It's clear that something is coming, but what happens was so out of the ballpark – OMG. My review copy included an excerpt from Rebel Born and let me tell you – the next book will jump right into explaining some of the biggest questions Traitor Born will leave you with. Hold fast! There is a big storm coming and I need Roselle to burn the place to the ground! Needless to say, this may be Bartol's best book yet. Bravo!
There is much more I want to say about Traitor Born, but I can't without spoiling it for you! But I will say this: if you don't have one distinct ship by the end of this book we can't be friends anymore. You all know I love myself morally grey anti-heroes and this book certainly has a very Rhysand, Aaron Warner, Desmond Flynn-esque character. #TEAMREYKIN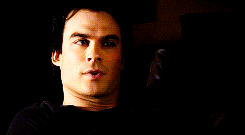 I received this copy from the publisher via NetGalley in exchange for an honest review.
Release date: April 17th, 2018
Order Traitor Born with these retailers
Amazon | Barnes & Noble | Book Depository | IndieBound | Indigo