Rating: 4.25/5 Stars
I received this copy from the publisher via NetGalley in exchange for an honest review.
I had no idea Six of Crows and Caraval were seeing each other, but they were and this is their baby. I was totally mesmerized by the world of debauchery, seduction and mysterious card games within Ace of Shades and cannot wait to get more! This is one to check out.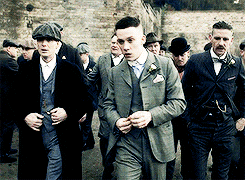 The book starts off with Enne Salta travelling to New Reynes, the proclaimed "City of Sin" in search of her missing mother. Her only lead is the name of a street lord, Levi Glaisyer. From there, future lady-to-be Enne, is swept down a path that grows to feel increasingly outlandish, yet intimate, as the story continues. She uncovers secrets about her loved ones and herself she never believed possible.
Some of the best aspects of this book were the world, its history and the way magic is handled. I LOVED the blood and split talent aspect and it opens a universe of possibilities when it comes to the types of talents that exist. Additionally I found the history and lore (eg. the Mizers) of the world very interesting and hope to learn more about volts, how magical talents came to be and how the Mizers fell. I mean how cool is it that the main form of currency is orbs filled with (essentially) electricity? Hellooooo Nikola Tesla. Speaking of that, I got a very strong vibe of a late 1800's-early 1900's setting and oh man am I here for it. Street gangs, mafia families, acrobatics shows, gambling dens, I live for fictional worlds that are painted so brightly and fascinating as this one.
I also got a kick out of Enne and her propriety at the start of this novel and the way she began to unwind and let go of her inhibitions as she became more comfortable being herself, rather than always putting on an act. Her horror at certain circumstances was humorous and the way she began to take control and feel good about herself was empowering. Her character grew by leaps and bound and I expect we have much more growth to come.
Then comes Levi, the best (and most precious) card dealer in the City of Sin. Seriously, I just want to bundle Levi's tortured, mischievous soul up in a blanket and carry him around with me. Levi's situation is a prime example of being between a rock and a hard place. Levi only wants what is best for those he feels responsible for, but he cannot do that if he cannot save himself first. I loved Levi's desire for greatness, yet never got the sense that he had lost his humanity. Oh – and Levi is a totally bi and a POC and I'm supporting you honey, keep up the good work. Really – what I need is for Enne and Levi to burn New Reynes to the ground together.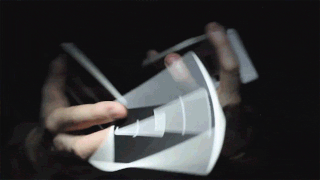 Overall, this is a really unique story with a great world and a fun cast of characters. I cannot say too much about the plot and search for Enne's mother without spoiling the story for you, so just take my word for it and check it out!
Also – where's mah fan art at!?
Release date: April 10th, 2018
Order Ace of Shades with these retailers
Amazon | Barnes & Noble | Book Depository | IndieBound | Indigo