Rating: 4.5/5 Stars
I'm a sucker for beautiful covers and hype. THIS BOOK deserves it all. This was everything I didn't know I needed.
"The Alchemist stole the Sorceress's heart."
Do I have room for another favorite book? Not sure, but I will make room for this one. I received this book in my December Fairyloot box and couldn't wait to start it! I started it on a Sunday afternoon and stayed up until 2am to finish it, I could not put it down!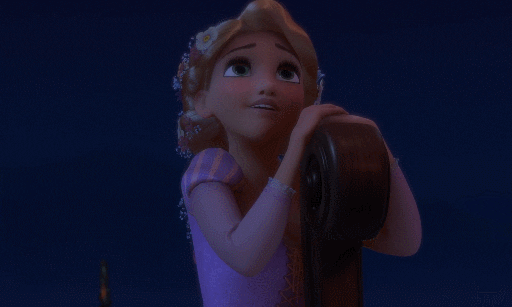 If you think this book is going to be just another typical YA fairytale, you are mistaken. The world of Everless is bleak, with a dark curse running through the veins of its own people. Everless is full of mystery and obscurity, only revealing what is necessary to keep the reader moving forward. As a reader, its clear there is something nefarious afoot, but this book keeps you wondering until the very last moments.
One aspect I loved the most was the folklore regarding the curse. Time is bound to blood in the world of Everless and blood is turned to blood iron, as a form of currency. The wealthy only get richer and live longer, rarely having to sacrifice their own time, while the poor and impoverished suffer shortened lifespans just to make ends meet. We discover people willing to sacrifice all of their time (therefore, their lives) just to ensure their families have a roof over their heads for another month. I enjoyed how the story of the Sorceress and the Alchemist was realistically twisted or forgotten over time and now it seems nobody knows the true story of why they have been strapped with such misfortune.
No, this is no Cinderella story. Cinderella doesn't go to the ball to meet the prince. She serves at the palace to save her family and does everything she can to avoid the prince and her past.
"Do you always race openhearted into danger like this?"
"The only danger here is people like you – your family."
Our main character is Jules, daughter of the former blacksmith of the Everless estate. As a child, Jules and her father flee Everless after a terrible event nearly takes the life of Jules' best friend, Roan Gerling, younger brother of Liam, the heir of Everless. As witness to what happened, Jules and her father go into hiding, fearful of what will become of Jules if they are found. Jules knows the truth of what happened that night, despite what other have been told.
However, Jules' father is in poor health and their time is running out, both literally and metaphorically. Jules, forbidding her father's wishes, chooses to take a job at the Everless estate to earn the blood iron her father needs to save his life and keep their home. As memories of her childhood flood back to her, Jules begins to unravel her own history and finds those she believed she understood may be more sinister than she ever anticipated.
The characters themselves were well-developed and realistic. I should know by now to never believe what I'm told when a character is first introduced, but this book got me. Jules herself is not infallible, with weaknesses and strengths she continues to discover as the story progresses. The Gerling brothers were both unique. Roan is lovable and outgoing, his childhood friendship with Jules never forgotten. Liam is dark and enigmatic, we always get the picture that he's holding something back. I highly enjoyed untangling Liam's motives and his character became my favorite.
Overall, the writing and the story itself were on point. I was hooked within just a few chapters. This story is heavily plot driven, with only a smattering of (excruciatingly enticing) romance. I won't lie, I am a sucker for a story with a good romance sub-plot and sometimes find myself caring more about that than the story itself. However, Everless only gave us small tastes of romance, but still kept me intrigued with it, while never distracting from the story as a whole. Bravo to Sara Holland for that, because I feel like that's not an easy feat to accomplish. That said, don't let the lack of romance turn you away, if you're into that kind of thing. It is there, its captivating and we are left with the vague promise of more to come.
This is one of those books you finish, then immediately wish the sequel was already released. I wouldn't say it ends with a cliffhanger necessarily, but it definitely ends with an "OMG, what is going to happen next!?" sort of feeling. I just need more people to read this book so I have people I can talk to about it! The ending was excellent and I give props to Holland for going out on a limb, creating something original and doing the unexpected.