Rating: 4.5/5 Stars
"She was prettier than a bouquet of roses and crazier than a headless chicken. Fitting in was not an option."
Ahhhh! All. The. Feels. The "ending" of this series was everything I could have hoped for and more. I'm looking forward to starting Stars Above to get a glimpse at what the group is up to now (which I may start… like… right after I write this review).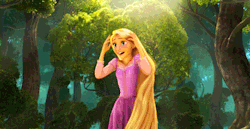 Really though, this conclusion was fantastic. And have you listened to the audiobooks? No? You should, they're great! I went back and forth between reading and audio because I just wanted to be immersed in this story every spare moment I had!
This story does not slow in pace at all, it's wild ride! There were moments I was certain Cinder and the crew had it all worked out, then I'd notice there was still several hundred pages left and braced myself for impact. Each direction this story took melded perfectly together and never felt forced.
"She would be brave. She would be heroic. She would make her own destiny."
AND MY WONDERFUL OTP – Thorne + Cress. OMG. *googly eyes* I found myself near tears of joy during their later scenes in this story. I cannot wait to read more about them in Stars Above. They are so wonderful together! I just want more and more of their sweet relationship.
Additionally, I really enjoyed the friendship built between Scarlet and Winter. I felt as though Scarlet's character grew nicely with this book and she once again became that strong personality I admired so much in Scarlet. The camaraderie they develop was a lovely addition, I may have smiled a little every time Scarlet endearingly called Winter "crazy."
And Winter! There were times I was certain she was just pretending to be as delusional as she is, convinced it was just a ruse to distract Levana. Winter's whimsical persona reminded me of Luna Lovegood, it was a fun inclusion to the story. Jacin's relentless need to protect her and his ability to guide her through her visions was great. I was a little unsure of his character before this book, but came to love him as I got to know him better. I delighted in their mutual love for each other.
Kai's selflessness in this conclusion was admiring. I feel it's important to point out everything he was willing to sacrifice and endure for the people of Earth. And despite his feeling unhelpful in Cinder's plans much of the time, he finds his own way to force the Lunar hand, should things go awry.
Overall, I felt that everything wrapped up perfectly. The retelling aspect of this whole series was splendid and I love the ways Meyer took liberty to add her own twists on the fairytales we all know and love. I'm looking forward to reading Stars Above, as I'm not ready to leave these characters behind!