Rating: 4.75/5 Stars
I'm pretty sure Crooked Kingdom should have been trademarked as #SquadGoals.

"Has anyone noticed this whole city is looking for us, mad at us, or wants to kill us?" "So?" said Kaz. "Well, usually it's just half the city."
The crew is back and ready to burn this place to the ground. Betrayed and a little bedraggled, they must get back on their feet to rescue one of their own and build a plan to take down those responsible.
Kaz is a man on a mission; for revenge, for retribution, and let's face it – for a little glory. He has been slighted for the last time and now his crazy is showing a little more than usual.
"Crows remember human faces. They remember the people who feed them, who are kind to them. And the people who wrong them too. They don't forget. They tell each other who to look after and who to watch out for."
This book picked up right where Six of Crows left off and didn't hesitate in jumping into the action. If anything, this sequel was even faster paced than the previous, but it also required less world-building as we are already pretty familiar with Ketterdam and its society.
[SPOILERS PAST THIS POINT]
As always, the characters drive this story and their arcs in this sequel are on point. Kaz, ruthless as ever, must face the past that haunts him and the remnants of those memories that continue to plague him today. Inej, with a newfound drive, is determined to see the future she dreams of realized even if it requires closing doors on other desires. Nina, having risked herself for the sake of the others, must find the strength to battle her inner cravings. Matthias, after betraying his country, finds his prejudices have been misplaced and seeks to right his wrongs. Jesper, guilty of unknowingly betraying the crew's confidence, finds himself face-to-face with his past and the consequences his actions have engineered. Wylan, oh sweet, naïve Wylan, must find a fierceness to overcome his believed shortcomings.
Now let's talk about my favorite part: STURMHOND. My handsome, witty, sarcastic privateer. If you haven't read the Grisha trilogy, you're going into this blind regarding several characters who make an appearance in this story. Really, read the Grisha trilogy. I can't say if its better than the Six of Crows duology because, while they are in the same world, they are very different from each other. However, I love and adore both. AND YOU GET SO MUCH STURMHOND IN THE GRISHA TRILOGY. When he made his appearance I literally squeaked and had to take a moment to process what was happening. I only wish he had a bigger role, but of course we know Bardugo enjoys teasing us. Can King of Scars arrive any sooner!?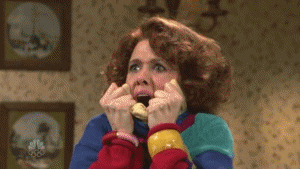 "You aren't a flower, you're every blossom in the wood blooming at once. You are a tidal wave. You're a stampede. You are overwhelming."
Now, my heart. Nina and Matthias. I mean, does anyone not love them? I cherish witnessing their growth into each other and acceptance of one another. Their moments together were perfect and I kept thinking: FINALLY.
[MAJOR SPOILER COMING] 
But then, well …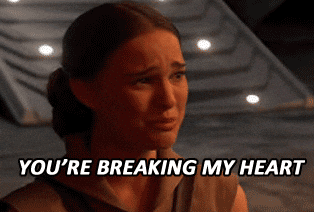 I hope I'm not the only one who found Matthias' death incredibly underwhelming. I felt as though his whole character was made to be expendable. As if he found the strength to move past his preconceptions of others and helped Nina in battling addiction and then there was no use for him anymore. Don't get me wrong, I don't mind when characters die, but I felt as though Matthias deserved more. I expect we will see more of Nina in the future, including learning more about her power, and I am looking forward to it. After all, we are BFFs.
"She smiled then, her cheeks red, her cheeks scattered with some kind of dust. It was a smile he thought he might die to earn again."
All of that said, I felt that Kaz, Inej, Jesper and Wylan got the endings they deserve. The story leaves Kaz and Inej at a great spot and I have much hope for them. It's great to see Kaz let down his shields a little for Inej. Jesper and Wylan are so great together, I feel they make a fantastic team and together they are going to really shake things up in Ketterdam.
Two of the most important plot points I found in this are that: you don't have to redeem morally corrupt characters to like them and the bad guys don't always need to die, but they deserve to suffer. Bardugo did a fantastic job of giving the story closure, but staying away from the more typical tropes of redeeming everyone's mistakes and killing all of the bad guys in the end. I relish in the fact that the most despised characters in this story are learning what it truly means to rot and it doesn't require a grave.
Overall, despite a few parts, Bardugo hit the nail on the head (again!) with this one. I may have a new love for squads and heists.